-・- From My Everyday Life to Japanese Culture -・- Why don't you see the real Japan, not the typical foreigners' version.
-- --
上記の広告は1ヶ月以上更新のないブログに表示されています。
新しい記事を書く事で広告が消せます。
Posted by Kinakinw | --:-- | Comment [0] | TrackBack [0] | スポンサー広告
03 2013


While I had left the blog, Christmas, New Year's and January passed, and we are already in the month of February.
ブログを放置している間にクリスマス、お正月が来て、そして1月も終わり、もう2月になってしまいました。

I'll finish the account of travel in Katsunuma, my last article, but for now, I'd like to introduce things that happened in the discontinuation period at a dash to catch up with the present day.
前回の記事、勝沼旅行記は続けるつもりなのですが、今回はちょっとそれは置いておいて、ブログを中断していた間のあれこれをご報告して、とりあえず現在に追いつきたいと思います。


The Trip to Hakodate 函館旅行

I went to the port town in the northern island, Hokkaido, in mid-December for my work. I was a first-timer and visited many tourist spots in my free time. The opening photo was taken in Red Brick Warehouse, an atmospheric shopping, dining and entertainment complex.
12月中旬に函館に行きました。一応は仕事だったのですが、初めての函館訪問ということもあり、自由時間には大いに観光も楽しみました。冒頭写真は赤レンガ倉庫街で撮ったもの。



The night view from Mount Hakodate: 函館山からの夜景
It's included among Japan's three best night views alongside the views from Nagasaki's Mount Inasa and Kobe's Mount Rokko.



Fort Goryokaku : 五稜郭
A star shaped, Western style citadel built in the last years of the Edo Period for the defense of Hakodate against the imperialist threat posed by the Western powers.


End-of-year Parties 忘年会あれこれ





The Travel during the New Year Holidays お正月旅行




I spent this past New Years with my best friend and her mother as usual. We got off on the brilliantly sunny morning of New Year's Day and headed to Shimoda, a port town located at the southern tip of the Izu peninsula about 60 miles (97 km) southwest of Tokyo. Then, we took the local bus to Cape Irou-zaki on southernmost edge.
お正月はいつものように、親友とそのお母さんと過ごしました。快晴の元旦の朝出発し、下田に向かいました。そこからバスに乗り石廊崎へ。




That night, we stayed at a family-run small inn near Yumigahama Beach located between Shimoda and Irou-zaki where we can enjoy fresh seafood and hot spring.
その夜は弓ヶ浜の温泉民宿に宿を取りました。源泉かけ流しの素晴らしい温泉と、美味しい海の幸を堪能しました。舟盛りのボリュームに圧倒されました。




We strolled around Shimoda next day. The city has historical importance as the landing place of several of Commodore Perry's "black ships" in 1854. Historical buildings along canals are kept (the area is called "Perry Road"), and the streets made me feel like I were in L'isle sur la sorgue.
次の日は下田港からペリーロードを散策しました。運河沿いに古い建物が保存されています。何となくリル・シュール・ラ・ソルグの町を思い出しました。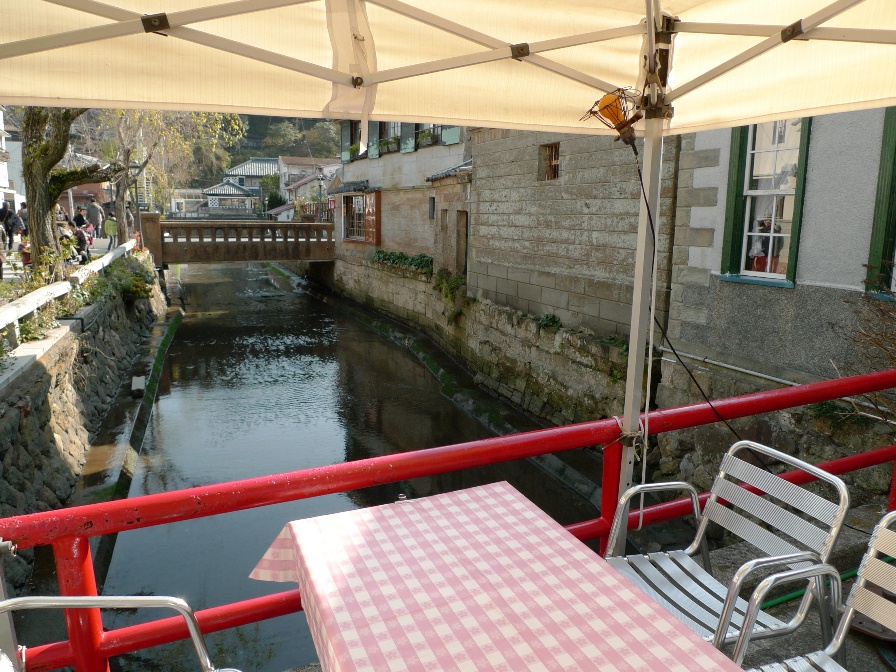 We stayed at a hotel complex that was packed with families in Ito on the second day.
2日目の宿泊は、家族連れで賑わう伊東の大型ホテルでした。





Visit to Chinatown in Yokohama 中華街訪問




I visited there to have dinner with my cousins. The Chinatown features many popular restaurants. This small restaurant named Kaiin-kaku is one of them.
いとこ達と食事をするため、横浜中華街を訪れました。今回行ったのは有名店、海員閣。





The Indulgence of Figure Skating Events フィギュア三昧の週末

Last weekend, the U.S. Championships and the ISU European Figure Skating Championships took place, and figure skating fans in Japan were fully occupied following live programs (yes, we could watch live coverage of single competitions of the two events in Japan, although we couldn't watch those of our Nationals live!).
先週は、アメリカ国内選手権とヨーロッパ選手権が開催されました。日本のフィギュアファンはテレビ生中継を見るのに大忙しでした。日本では各選手権の男女シングルが(Jスポーツというスポーツ専門チャンネルで)生中継されているのです。世界中が注目する日本の国内選手権は生中継されないというのに(怒)。

In addition to that, I attended figure skating competitions that were held in Yoyogi, Tokyo as a part of the National Athletics Meet. This year, many famous skaters were participated in the events: Nobunari Oda, Kento Nakamura, Akio Sasaki, Akiko Suzuki, Haruka Imai, and Fumie Suguri.
それに加えて、今年は東京で開催される国体のフィギュアの部の試合を代々木で観戦しました。今回は織田伸成、中村健人、佐々木 彰生、鈴木明子、今井遥、村主章枝などの有名選手が出場しました。




The National Athletics Meet in Tokyo is called "Sports Festival in Tokyo 2013", and the venue was in a festive atmosphere. The character of Oystercatche called Yurito is a mascot of the festival.
この国体は、スポーツ祭東京2013と銘打たれ、会場もお祭りムード。ゆりかもめの"ゆるキャラ"、ゆりーとが大会のマスコット。


Posted by Kinakinw | 13:11 | Comment [0] | TrackBack [0] | Tokyo Life