-・- From My Everyday Life to Japanese Culture -・- Why don't you see the real Japan, not the typical foreigners' version.
-- --
上記の広告は1ヶ月以上更新のないブログに表示されています。
新しい記事を書く事で広告が消せます。
Posted by Kinakinw | --:-- | Comment [0] | TrackBack [0] | スポンサー広告
17 2011
It's a cold night, and the snow is falling thick and fast in afflicted areas.
My house is also cold because we don't turn on the heat for saving on electricity. Now, All nuclear plants Tokyo Electric Power Company (TEPCO) has carried out a planned power outage, few-hour rolling blackouts in rotation by regional blocks, in the Kanto area except the main part of Tokyo due to nuclear plants shutdown.
被災地には雪が降る寒い夜。我が家も節電のため暖房をつけておらず、冷え込んでいます。

My district, Azabu, isn't a geographical area of the outage, and we have a gas heater, too. However, we don't feel like using them thinking about a great number of people spending freezing night in shelters, engaging in sleepless supportive activities and desperately coping with the nuclear accident in Fukushima. My sister and I wear down jackets, gather in the living room and spending time with the minimum light.
私の住む麻布は計画停電の対象地域ではなく、またガスストーブもあるのですが、避難所で寒い夜を過ごしている被災者の方々、不眠不休で救援活動を行っている方々、福島原発で決死の作業をなさっている方々のことを考えると、とても暖房をつける気分にはなれません。ダウンジャケットを着込んで、妹とリビングで過ごしています。

Since the disaster of earthquake and tsunami happened, I've felt as if I relive the experiences of victims, beyond sympathy. I'm there for them and their hearts loaded down with grief. I inwardly hug each one of them on TV. I surprise how deeply I have a deep sense of empathy for them.
Then, I have been doing a lot of thinking about subsequent abnormal occurrences and people involved in them.
被災者の方々のことはとても他人事とは思えず、震災以来彼らと共に悲劇を追体験しているような感じです。テレビに映る被災者のお1人お1人を心の中で抱きしめて、彼等の悲しみに寄り添っています。あまりにも深く共感してしまうことに自分でも驚いています。
それから、震災をきっかけに起こった様々な事態、人々についていろいろ考えさせられています。

I think the hardships put us to the test.
この苦難において、我々は人間性を試されているのだと思います。



Who really needs gas now?



Who really needs food now?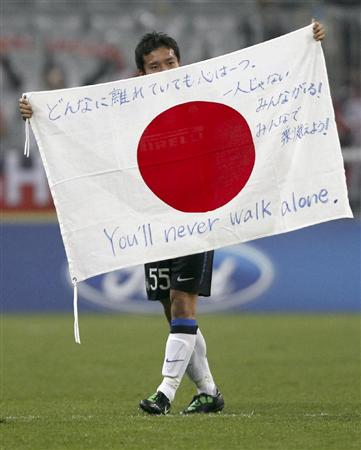 Posted by Kinakinw | 03:45 | Comment [0] | TrackBack [0] | Tokyo Life