-・- From My Everyday Life to Japanese Culture -・- Why don't you see the real Japan, not the typical foreigners' version.
-- --
上記の広告は1ヶ月以上更新のないブログに表示されています。
新しい記事を書く事で広告が消せます。
Posted by Kinakinw | --:-- | Comment [0] | TrackBack [0] | スポンサー広告
02 2011
I just declared the dieting practice yesterday, so you may wonder why I report it early in the next day. In fact I found that I've already lost 2 kilos, which is the result of dieting after New Years off. I'll keep this dietary life for a while longer.

Well, older women sometimes say to me, "How do you keeps you slim? I envy you!"

First of all, I want to make one point clear.
I'm a normal-weight woman by IBW (ideal body weight) criterion. If I get fat, I lose weight by controlling calories-in and keep my ideal weight.

Actually, I have advantages over a person who is more likely to gain weight than me.
Firstly, I have a family history of muscular build and a relatively high basal metabolic rate. Secondly, I don't have a habit of eating between meals. Thirdly, I like less fattening food on a regular basis. It's enough to eat oily foods once or twice a month.

A slightly fat woman whom I often meet in a nearby sauna always says I-envy-you things to me. She's tried all dieting methods that became hot topics including dubious slimming drugs but never succeeded. Though she is a lovely person, I get tired of hearing her similar dieting stories every time.

One day, she asked me, "How can I lose weight?" as always, so I offered my help for her at that time instead of letting her words pass. I said, "Ok, Mrs. T. Please write down everything you eat and drink that contains calories for a week. Don't forget to add the time and amount. Then bring the list next week, so we can look for the problems in your dietary habit and find practical countermeasures together."

Needless to say, she didn't accept my suggestion.
While she really wants to lose weight (I think so), she doesn't want to change her dietary habit. She loves eating. She looks happy when she talks about yummy meals. She enjoys fruitless dieting, too.

My concept of dieting is reducing caloric intake toward a concrete goal, but to the lovely person, dieting is a recreational activity. When I meet her next time, she'll certainly repeat the same conversation. She's a really nice person, though.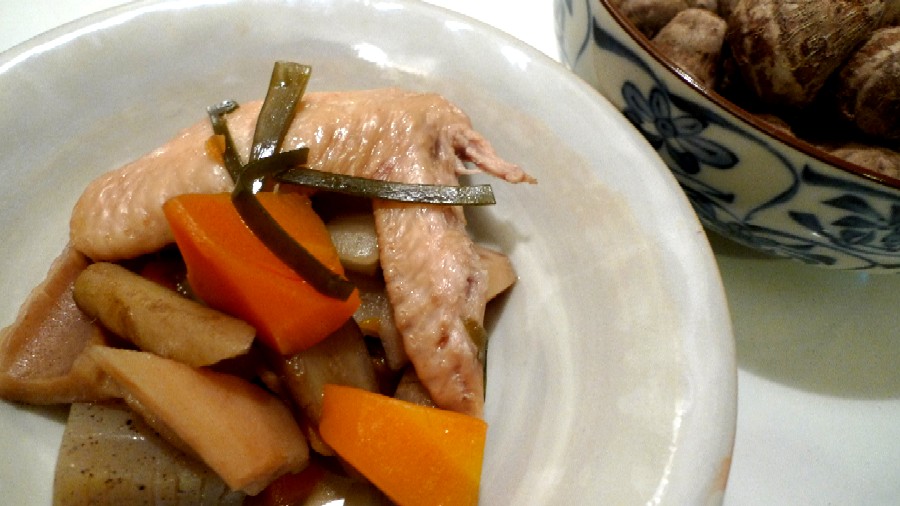 I love root vegetables!



Posted by Kinakinw | 08:00 | Comment [0] | TrackBack [0] | Tokyo Life