-・- From My Everyday Life to Japanese Culture -・- Why don't you see the real Japan, not the typical foreigners' version.
-- --
上記の広告は1ヶ月以上更新のないブログに表示されています。
新しい記事を書く事で広告が消せます。
Posted by Kinakinw | --:-- | Comment [0] | TrackBack [0] | スポンサー広告
01 2011
I happened to meet a woman who's working in the same building in the elevator last Saturday for the first time in half a year. After we made the usual greetings, she studied my face and said, "Have you put on a bit of weight?"

Her heart was in the right place. Rather, the lady in my mother's age seemed happy with that and said I was thinnish, and I'm perfect now.

I don't know if I'm perfect or not, but it's true I have gained 3 kilos in the last 3 months. I knew it ant have been going on a diet after New Years off though I just lost 0.5 kilo so far. (With apologies to the lady) I put on few kilos one or two times a year and then put weight back on again.

My dieting method is simple. I just eat balanced meals (the three major nutrients, vitamins, minerals, and so on) and reduce caloric intake to less than 1,500 kilocalories per day. I try to have food that boosts my metabolism and accelerates fat combustion, but it's not in my style to eat only particular types of food or not to eat something to diet.

(I tell myself…)
No matter what someone says, only when calories-out exceeds calories-in, we will lose weigh. To loose one kilo of fat we have to burn 7000 kilocalories.

Now it's time to get serious with it.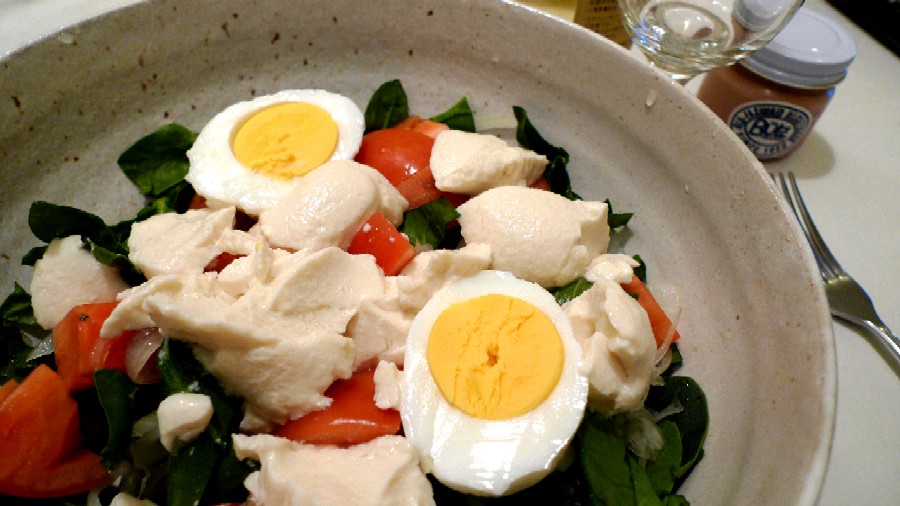 Then I had two slices of French bread with liver paste and a bit of risotto that day.



Posted by Kinakinw | 12:15 | Comment [0] | TrackBack [0] | Tokyo Life