-・- From My Everyday Life to Japanese Culture -・- Why don't you see the real Japan, not the typical foreigners' version.
-- --
上記の広告は1ヶ月以上更新のないブログに表示されています。
新しい記事を書く事で広告が消せます。
Posted by Kinakinw | --:-- | Comment [0] | TrackBack [0] | スポンサー広告
14 2011
My sister and I got around Azabu-juban shopping street for a while the other day because we couldn't decide where to eat lunch. Then, one of lunch menu meals of a British pub attracted my attention, so we went in that pub, The Tipplers Arms, for the first time.




Steak and Guinness Pie is a popular Irish dish. It appears to be served at many Irish pubs even in Tokyo. While I was unaware, Irish pubs have been increasing in Tokyo! I didn't know the dish because I usually don't go in Irish or British pubs. Well, I prefer domestic or domestically produced beer wherever I am because freshness is vital to beer.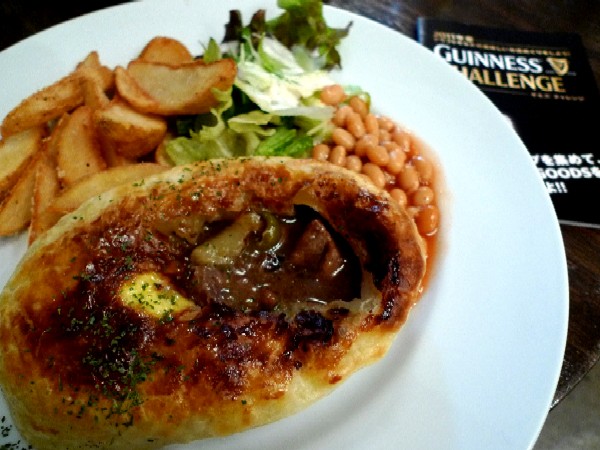 Coming back to the point, this meat pie was like beef stew cooked with Guinness Stout and served with puff pastry. The stew was a little strong for me.

Overall, I liked the place.
The pub serves draught ale of a small Japanese brewery, opens seven days a week, and has friendly staff.
I'd like to stop at it for a beer next time.

British Pub The Tipplers Arms
03-3505-8278



Posted by Kinakinw | 02:05 | Comment [0] | TrackBack [0] | Tokyo Life