-・- From My Everyday Life to Japanese Culture -・- Why don't you see the real Japan, not the typical foreigners' version.
-- --
上記の広告は1ヶ月以上更新のないブログに表示されています。
新しい記事を書く事で広告が消せます。
Posted by Kinakinw | --:-- | Comment [0] | TrackBack [0] | スポンサー広告
04 2011
What's nicer than New Year's holidays in hot spring resorts?

I took a trip to Sarugakyo-onsen (猿ヶ京温泉, a hot spring resort in the northern region of Gunma Prefecture on the border with Niigata Prefecture) with my best friend and her mother.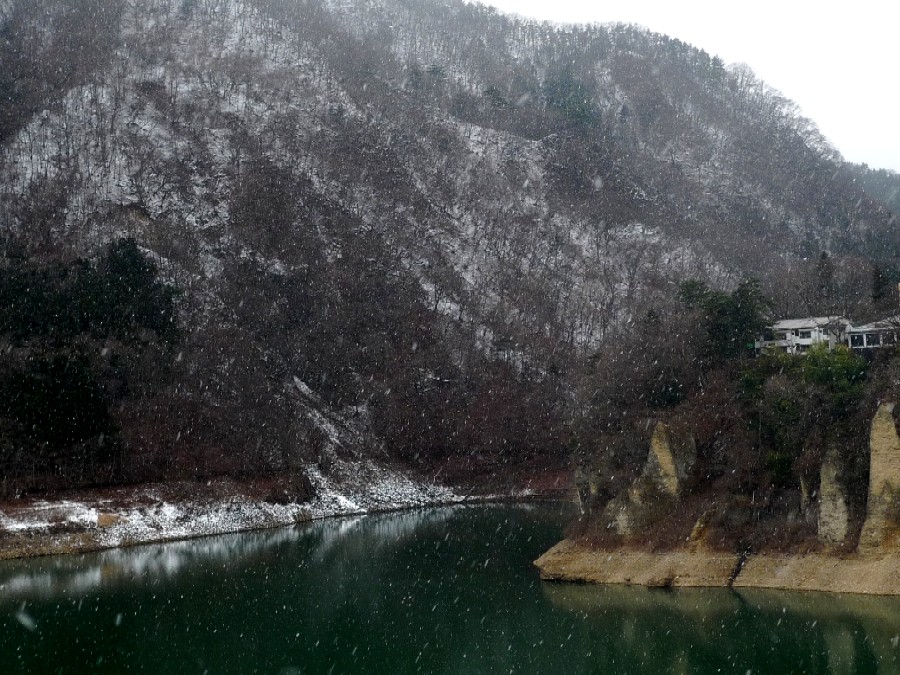 The resort by Akaya lake (赤谷湖) is located in Mikuni pass region (三国峠).

We took a hot bath, had New Year dishes, and drank.



My friend's mom felt lazy to do something….

A mochi (餅, rice cake) pounding event was held at the hotel lounge.
Mochi was originally special food prepared for the New Year and festive occasions. Though we can have it any time now, mochi is still typical food at this time of year.

To make Mochi, steamed sticky rice is pounded using special equipments: Usu (臼, a rice mortar) and Kine (杵, a mallet).



While one person pounds sticky rice into paste, the other turn and wet it.

After molding it into shape, we eat them as one likes. It's common to dress them with sweet bean paste, toasted soybean flour, or grated radish and soy sauce.




Freshly made mochi is soft and tasty. I love it!
I also feel eating it during the New Year is of good omen.

How was your holiday?



Posted by Kinakinw | 00:30 | Comment [0] | TrackBack [0] | Travel & Hot Spring